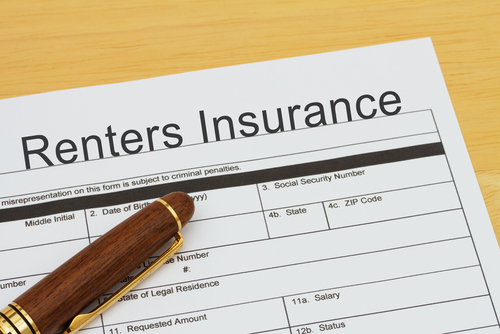 Why You Need Renters Insurance
Life always has a way of throwing unexpected things in your path. It is always beneficial to take extra steps to ensure you are prepared for various scenarios. Renters insurance may seem to be an unnecessary extra charge, but it has the potential to save you a lot of money and stress.
Importance of Renters Insurance
Renters insurance is valuable because it has various different ways in which it can benefit you. Thieves know the schedule of the average college student and that student apartments in Gainesville, FL are often left vacant during the summer, spring break and the holidays. Therefore, your possessions are vulnerable during this time. Renters insurance will help you to feel at ease knowing you will be reimbursed in the case of any damage. Though purchasing coverage is only a couple hundred dollars, it has the potential to protect your belongings worth much more.
Insurance Coverage
Though you may think your UF housing landlord is responsible for your personal items, they are not. Whether your possessions are stolen or burned in a fire, as a tenant, you must pay for a replacement. Renters insurance is helpful in this situation because they will reimburse you for items such as clothing, electronics and furniture. However, if you have valuables you may want to purchase a separate insurance policy to supplement your renters insurance.
Additionally, it offers personal liability for property damage and bodily injury that you may cause. This protection will also pay for any legal costs that you may incur as a result of the incident. Loss of use coverage accompanies renters insurance as well. If your student housing near UF is deemed unlivable for whatever reason and you are forced to move out for a set period of time, this coverage will pay for any expenses you have during this time. This includes time in a hotel and meals you must eat out. Without this resource, you would be responsible for paying for all of this out of pocket.
Filing an Insurance Claim
In the unfortunate instance that your property suffers from fire, water damage or a burglary, you must know what to do next. First make sure the area is safe and you have called the proper authorities. Then, be sure to write down details of the event such as the exact time and date for reference later. If necessary, make a video or take pictures of damaged property or possessions. Call your insurance company to report the incident and notify them of any damage done to your Gainesville student apartments. They will then provide you with insurance claim forms to fill out, which you can use the data you recorded earlier for assistance. Your insurance company will send a claims adjuster to inspect your apartment and write you a check for the amount necessary to repair the damage. If you must move out of your apartment during this time, keep all receipts for lodging and meals because your insurance company will likely reimburse you for them.
Renters Insurance in Gainesville, FL
Even in your luxury apartments in Gainesville, FL accidents can happen. Therefore, it is vital that you purchase renters insurance to protect your possessions. Luxury apartments, such as The Standard at Gainesville, offer individual spacious rooms, walk in closets and bathrooms. With all of this extra space, you will have more for items that have the potential to be damaged. Renters insurance ensures you will be reimbursed in the event of theft, fire or water damage.