What to Know Before Renting in Gainesville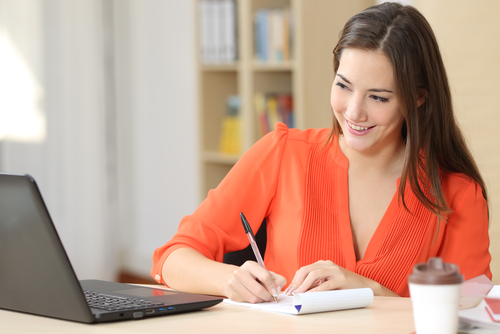 What to Know Before Choosing Apartments in Gainesville, FL
Moving into an apartment for the first time can seem overwhelming because there are so many unknowns and aspects you must keep track of. Though getting an apartment is an exciting experience too, it is important to remember that it is a legal contract and you should therefore be educated about various aspects before you sign a housing contract.
Determine Budget
Living in an apartment is a financial investment that you must carefully consider before making the commitment. Before choosing between UF apartments, you should make a budget. Determine how much money you have and how much of that is available for housing. This will help you confirm you will have adequate funds to pay for your apartment during the entire housing contract.
Most apartments will require you to pay a security deposit that protects your landlord if you cause severe damages or leave town without notice. Some apartments will also ask you to application fees or the first month's installment payment. Further, you will have to pay more than monthly installment payments. At the majority of student apartments in Gainesville, FL, you will be responsible for paying for utilities as well. This includes water, electricity, cable and internet. You will no longer be able to use an unlimited amount of energy or water without consequence. Therefore, it is important to be mindful about how much you and your roommates consume. This can quickly add up so you should consider finances when picking an apartment.
Read Housing Contract Carefully
Legal terms and writing may be complicated to read for people of all ages. Apartment housing contracts may be the first contract students have faced. Therefore, it is important to make sure you are treating it with the seriousness it deserves. Though it may be tempting, do not skim over the contract. Instead, you should take your time and read it thoroughly. If necessary, you can ask questions about sections or sentences you do not understand. Once you sign a contract, you are legally bound to everything within it. You will be grateful later for your meticulous reading if a situation ever does arise.
Consider Available Space
Before you choose an apartment, you need to keep in mind what pieces of furniture you need. If your Gainesville student apartments come unfurnished, you will need to buy enough pieces to fill your apartment. However, you will also want to take measurements of your new unit to make sure they will all fit properly. Apartments also tend to be smaller than homes, therefore you need to consider what possessions you really need to bring with you. Leave childhood items and family heirlooms at your parents home and only bring necessities. The Standard at Gainesville offers ample space for you and your roommates. You will never need to feel as if you need to compromise or feel confined.
Know the Type of Property Management
When choosing a new form of residence, it is important to be aware of the organization of the complex. One of the most common options for luxury apartments in Gainesville, FL is a landlord. A landlord is an individual who owns an apartment or condo and lets other people live in it. They can have varied responsibilities depending on the contract. A superintendent, also known as a "super", is an individual who is authorized to manage repairs and upkeep for apartment buildings. Unlike landlords, they do not own the land and therefore report to a property owner. Another form of management is a condominium association. It is responsible for collecting regular fees from condo owners for insurance and community maintenance. All condominium owners become part of the association.
Apartments in Gainesville, FL
If you are considering apartments near UF, consider The Standard at Gainesville. This luxury student apartment complex features amenities that will ensure you have a well-rounded college experience. With large spacious rooms, plenty of parking, state-of-the-art fitness center and study lounges so you are sure to maintain a comfortable and healthy lifestyle.