International Student Off-Campus Housing Guide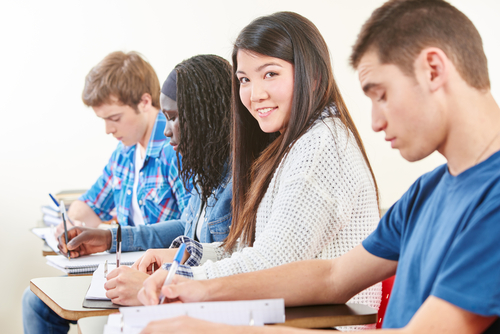 International Student Off Campus Housing Guide
Are you moving to the United States to attend the University of Florida? Are you afraid because you do not know what you will find? Well, we are here to help. We have compiled a list of some helpful tips and things to consider when moving to Gainesville and trying to find apartments near UF.
Off Campus Housing Options for International Students
Attempting to find apartments in Gainesville, FL may seem intimidating because of the legal jargon and you may not know what you are looking for. Most likely, you will not have furniture with you and buying some can quickly add up. It might be more beneficial to look for a furnished apartment in which you will not have to worry about acquiring your main pieces of furniture. You will also need to decide if you want an individual apartment or if you want to live with roommates. Living with other students may help you acclimate to the area better and make new friends.
Once you know what you prefer in an apartment, you will need to be able to understand the terms used in apartment searches. As previously stated, furnished apartments, are units that provide furniture. You will still need to buy cooking supplies, linens, dishes and cleaning supplies but will not need to worry about buying items such as a bed, sofa or dining room table. If you are only staying for a few months, you may consider subletting which means that you are taking over another student's housing contact who is leaving before the contract ends. However, this choice may be dangerous because you become liable for installment payments for the apartment. If the previous resident did not pay their part of the installment payments, you will be held responsible for it even if you pay your part. Therefore, it is important to first speak with the landlord about the the room. Utility fees involve the amount of money you must pay monthly for various resources such as water, electricity, internet, cable, sewage and trash. Some apartments will include these utilities in the installment payments so it is important to ask your landlord what is included before you sign your contract.
Restrictions in the United States
Along with a new set of customs, you will also need to be aware of the laws in Gainesville to avoid any problems. Though many other countries are much more lenient regarding alcohol, the United States is not. No one under the age of 21 years is permitted to drink or be in the possession of alcohol whether you are at a restaurant or in your UF apartments. Be sure to have some form of identification to prove that you are of age if you want to order some. If you want to get around town on a bicycle, be sure to look up the bicycle laws from the University of Florida Police Department website because violations are strictly enforced.
International Restaurants and Stores in Gainesville, FL
Though trying the local cuisine is part of the experience, it may get old after awhile and you will need a taste of home. La Tienda is an authentic Mexican market that offers produce, spices, cleaning products and meat with brands that come directly from Mexico. The Oriental Food & Gift Market provides Asian vegetables, frozen food and ingredients and specializes in Korean food. It is the perfect source to get groceries that you recognize from home. If you are from any of the Slavic states, Russian Food will be your go to. As its name depicts, it specializes in Russian cuisine, but it also has some food from non-Russian states. It may be a small market, but it carries a good variety of products and you will be sure to find plenty of sweets, teas and herbs from your native country. India Spice is another option if you are looking for an authentic Indian grocery store. It contains all of the essentials you need to cook a familiar meal in your Gainesville student apartments.
Though it may be a difficult and overwhelming transition at first, you will not be sorry. There are so many Gainesville apartments for rent that you will be sure to find the option that works best for you. The Standard at Gainesville, will help you achieve a well-balanced lifestyle and offers a sense of community to help you meet other students. Once you get settled in, you will be sure to enjoy all that Gainesville and the University of Florida has to offer.