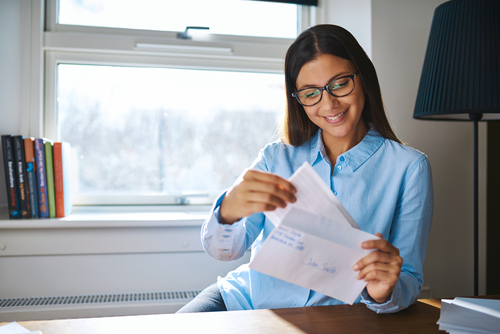 Forwarding Your Mail
When you move to new student housing near UF, you must make sure your mail comes with you. You never want to deal with a situation in which all of your important pieces of mail are being sent to the wrong place. Further, if it gets sent to the wrong person, another individual might steal your items or worse, your identity through bank statements. In order to avoid this predicament, you should change your address and have remaining mail temporarily forwarded to your new residence.
There are several ways to change your address to your new UF apartments. You can either do it online through the United States Postal Service, through the mail or by visiting your local U.S. Post Office. Make sure you contact them at least two weeks before your move. If you choose to change it through online, the USPS will require you to have an email address for confirmation and your credit card number. They will charge you $1 in order to verify your identity. If you would rather visit a Post Office or mail it in, you can change it this way as well by printing out the request form and filling it out. You will have to present two forms of identification and proof of residence at your primary address.
After you change your address, you must then notify all individuals and companies that send you mail such as friends, your bank and magazine subscriptions. Your Post Office will only forward your mail to your UF housing for a short period of time. After this period, if you have not notified the individuals who send you mail, it will be sent to your old address anyway. You can also choose to forward your mail temporarily if you will be somewhere else for longer than 15 days. On the USPS Postal Service website, you will find various options to have it sent to you.
Once you move in to your apartments in Gainesville, FL at The Standard at Gainesville, you will be excited to sit by the rooftop pool or catch the latest football game in the clubhouse. The last thing you will want to worry about is whether your mail is being sent to the wrong person. Therefore, follow these steps early on to make sure your mail gets sent to your Gainesville student apartments.