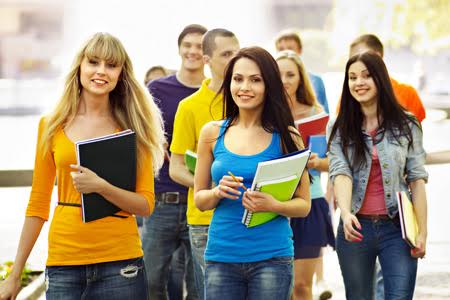 Gainesville Guide For Students
The Standard at Gainesville, located in Gainesville, FL, offers ideal luxury student apartments. But we know that you won't be spending all of your time at home. For students new to the area, we've compiled a guide to the city so you can find great sources of entertainment, physical exertion and relaxation for a better college living experience.
If you are new to Gainesville, check out our Relocation Guide. There you will find helpful tips for moving to Gainesville, FL and what to expect once you're here.
Northwest Gainesville
Northwest Gainesville is home to Santa Fe College as well as many Santa Fe students, professors and local families. This area is quieter than the other regions in Gainesville, has less traffic and features more houses and condos for sale and rent.
Most students in this area commute to school by car or bike. There are bus routes that run through the area but they do not run as often or permeate the area as well as other regions of Gainesville.
This area is home to stores such as Publix Super Markets, Lowe's and Walmart. Additionally, Northwest Gainesville offers delicious places to eat such as Adam's Rib Co., The Fresh Market and The Bagel Bakery.

If you are looking for fun in Northwest Gainesville, there are plenty of areas to visit. Take a hike on one of the hiking trails in Alfred A. Ring Park or visit the interesting scenery left by a sinkhole in Devil's Millhopper Geological State Park. You can even take advantage of the amenities offered by Santa Fe College such as the Kika Silva Pla Planetarium or the Santa Fe College Teaching Zoo. However, if you want to see a play, Gainesville Community Playhouse might be the choice for you.
Downtown Gainesville
This area is often described as the intersection between Main Street and University Avenue. In actuality, downtown extends beyond that. Downtown Gainesville is perfect for you if you crave the urban vibe. While there are apartments for rent, there are also a variety of old houses that are really fun to live in. There are plenty of restaurants and businesses within walking distance for easy convenience such as Dragonfly Sushi, Emiliano's Cafe, and Liquid Ginger, which are all favorites of the area. This area is full of activity day and night, so if you prefer a quiet lifestyle, this may not be the place for you.
Downtown Gainesville features art festivals, small boutiques, and even a weekly farmers market. For entertainment, the Hippodrome often hosts cultural movies and events. The Bo Diddley Downtown Plaza often has live performances and is the location for the weekly farmers market. If you want some time with nature, the Gainesville-Hawthorne State Trail is a wonderful way to spend the day. You can go bike riding or take a hike, and most likely you will encounter various forms of wildlife that make Paynes Prairie home, including bison, wild horses and alligators.

Because Downtown is so busy, public parking is difficult to find. When you are searching for housing, be sure to ask about the provided parking. You will want to have a car in order to go to the grocery store.
Midtown Gainesville
Midtown is the heart of what Gainesville has to offer. It is positioned directly north of the University of Florida campus and is, therefore, very much connected. Ben Hill Griffin Stadium (where the Gator football team plays) is right across the street. On game days, the area is filled with thousands of Gator fans who are all ready for the big game. The O'Connell Center at the University of Florida hosts a variety of speakers, music performances and sports that are entertaining. Plus, the student union (J. Wayne Reitz Union) is also closeby. Here you can go bowling, play pool, and study in one of the many chairs or attend GatorNights. GatorNights is an event featured every Friday night with free food, activities, crafts and a featured movie.
There are many housing choices in this area such as student apartments and single-family houses. From this location, you are able to walk or ride your bike to UF classes. If it is raining or you do not feel like walking, there are also plenty of bus routes available to you. However, parking in the area is limited, so you will want to ensure your housing provides parking if you have a vehicle. Without a car, it may be more difficult to reach the grocery stores but you can make it work with the bus. If you would rather eat out, there is an abundance of budget friendly restaurants such as Pita Pit, Mochi, Chipotle Mexican Grill, Dunkin' Donuts and Relish, just to name a few.
Archer Road
This part of town is densely packed with apartment complexes and stores. Almost all of the apartments here are designated for students and have varied amenities. One benefit to living in student housing in Gainesville is that there are often activities planned just for students that facilitate social interaction. These complexes are also advantageous because they are close to Archer Road which is where Butler Plaza is located.
Butler Plaza has more than 100 restaurants and businesses. With such diversity, you are sure to find exactly what you need. Here you'll find restaurants such as Olive Garden Italian Restaurants, Sonny's BBQ, Bonefish Grill, and Wendy's. No matter what your budget or taste, you will be sure to find something you love.
There are also plenty of stores for shopping such as Best Buy, Target, Lowe's, Old Navy, Kirkland's and Publix Super Markets. If you're in the mood for some fun, catch a movie at Regal Gainesville Cinema Stadium 14 or visit Kanapaha Botanical Gardens.
A common way to travel to campus is to utilize the Regional Transit System (RTS). Gainesville's buses transport many students every day and are very efficient.
West Gainesville
Though this area is a bit farther from campus, it is still home to many students. There are a variety of large student apartments with plenty of activities specific for students to enjoy. However, there are also some professionals and families who live the area, so if you prefer to live in a house or in non-student apartments, they are available as well. Unfortunately, there is a lot of traffic during rush hours which can be an inconvenience. The bus system runs through major student apartment complexes which makes it easy to commute to class by bus.
For entertainment, you are located very close to The Oaks Mall which is the only mall in Gainesville. Not only will you be able to shop for clothing, but many restaurants are conveniently placed around the mall. If you need to work off the food you ate from the diverse restaurants, Gainesville Health & Fitness is the perfect choice. The UF Cultural Plaza is also nearby which hosts the Curtis M. Phillips Center for the Performing Arts, the Florida Museum of Natural History, the Butterfly Rainforest and the Samuel P. Harn Museum of Art.
Tioga & Haile
Town of Tioga is just outside of Gainesville to the west. Though it is relatively new, there are many families in the area which allows the area to be quiet and peaceful. For housing, there are apartments, condos and homes for sale. Being outside of Gainesville does not leave Tioga residents isolated. There are restaurants such as Blue Highway and Saboré Restaurant. Small shops line Tioga Town Center which host apartments above them. Because it was carefully planned, 20 percent of the area is comprised of landscaping and parks so you aren't surrounded by a concrete jungle.
Haile Plantation is located southwest of Gainesville. On the outskirts of the area are neighborhoods and culs-de-sac which are primarily home to families. The Haile Village Center promotes the feeling of community and small town charm. Small businesses, coffee shops and local restaurants are all within walking distance. If you are looking for a nice place to spend your Saturday, Haile Plantation offers the perfect getaway. Every Saturday, it also is host a local farmers market.